Center for empowerment and positive change

Magadelana Grace Burke
".... keeping hope alive"
Founder of Project W.I.S.H. (women in search of hope)
Co founder of The Women's Resource Center in Haverhill Ma.
---
Web Links and Support Resources:

(click your browser back button to return to this page)

women in a positive lifestyle transition

corrections professionals

Poetry from the desk of Magdalana
---
The links found on this website are not endorsed by us and do not necessarily reflect the opinion of this organization or Magdalana Grace Burke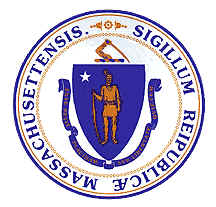 ---
"The more I attempted to "be me" the more "me's" I found there were.
I now see that "being me" means acknowledging all that I feel at the moment, and then taking responsibility for my actions
by consciously choosing which level of my feelings
I am going to respond to."
Hugh Prather
"My message is the practice of compassion, love, and kindness. Compassion can be put into practice if one recognizes the fact that every human being is a member of humanity and the human family regardless of differences in religion, culture, color, and creed. Deep down there is no difference."
"We should try never to let our happy frame of mind be disturbed. Whether we are suffering at present or have suffered in the past, there is no reason to be unhappy. If we can remedy it, why be unhappy? And if we cannot, what use is there in being depressed about it? That just adds more unhappiness and does no good at all."
"By developing a sense of respect for others and a concern for their welfare, we reduce our own selfishness, which is the source of all problems, and enhance our sense of kindness which is a natural source of goodness."
"This is my simple religion.
There is no need for temples; no need for complicated philosophy.
Our own brain, our own heart is our temple;
the philosophy is kindness."
...His holiness the 14th Dalai Lama, Tenzin Gyatso,

Click here to Contact Magdalana
website design byRaine